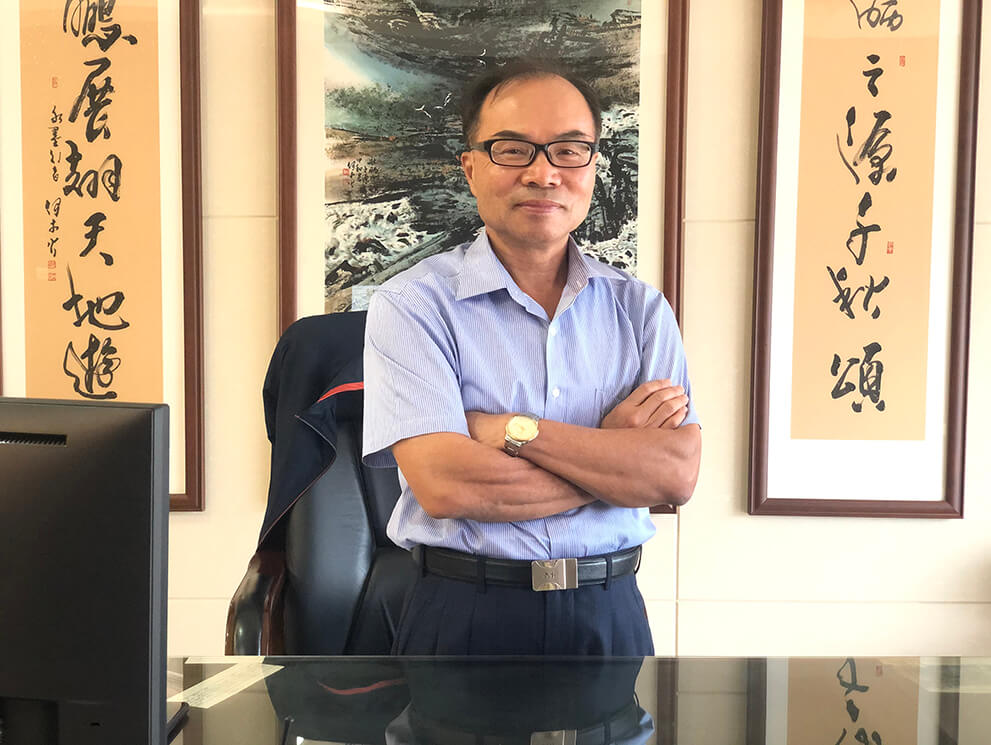 GENTIGER Machinery was founded in 1995 by Mr. Li Jay, the president of the board. Since its establishment, it has adhered to the spirit of "sincerity, integrity, and trustworthiness" to produce precision turret milling machines and CNC high-speed machines. With the attitude of being "pragmatic, innovative, and surpassing", the successfully developed as many as 30 products, deeply trusted and affirmed by customers, and is the earliest manufacturer of high-speed machines in Taiwan's CNC industry. Among them, many high-speed machine design structures and concepts have obtained more than 20 patents, and it is expected to become the No. 1 brand of Taiwan's high-speed machine.
GENTIGER sells its own brand GENTIGER on five continents around the world, and is constantly committed to product research and development and quality improvement. The machines are used in mold processing and precision parts processing. In recent years, in order to improve the processing quality and efficiency of users, it has developed a multi-axis compound machine. , vertical processing machines, CNC high-speed horizontal band saw machines, and smart machinery are developing towards automation and intelligence, improving user production efficiency and market competitiveness, and becoming the best supplier of comprehensive solutions for precision machining.
Because of the stable operation of the company, GENTIGER was awarded the Golden Hand Award for Outstanding SMEs of Taichung City in 2016, the Excellence Management Quality Award in 2020, and the 30th National Award for Outstanding SMEs in 2021. Excellent product design, GENTIGER was awarded the 17th National Brand Yushan-mountain Award in 2020, the 30th TAIWAN EXCELLENCE in 2021, and the 31th TAIWAN EXCELLENCE in 2022.
GENTIGER has also obtained the ISO9001 quality management system, ISO14001 environmental management system, and ISO45001 occupational safety and health management system certification. In terms of products, it has also obtained European CE certification, Taiwan TS certification, and other related safety certifications.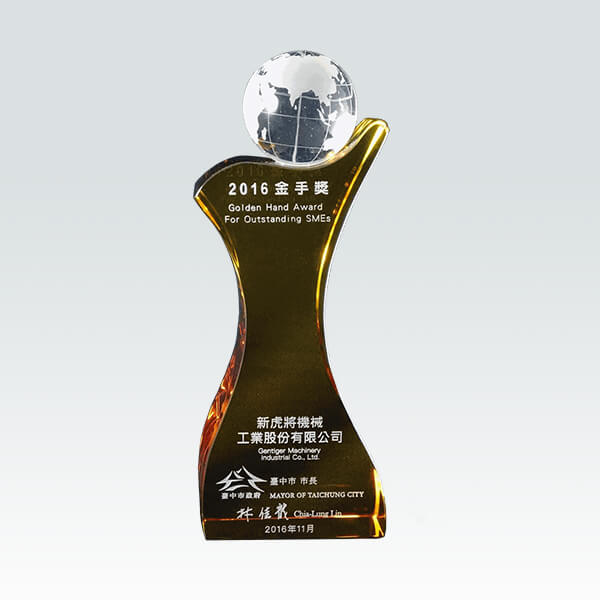 Taichung City Golden Hand Award 2016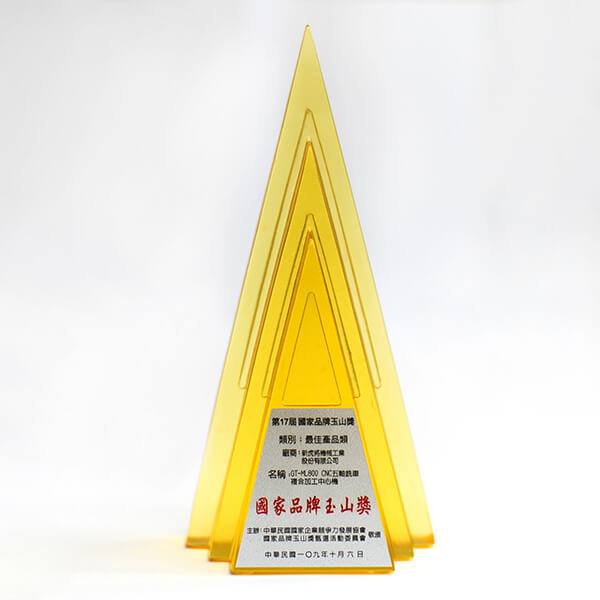 National Brand Yushan Award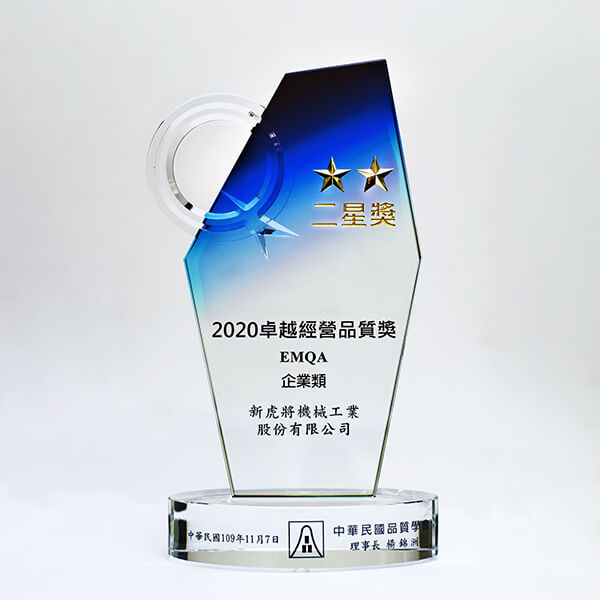 Excellence Management Quality Two-Start Award 2020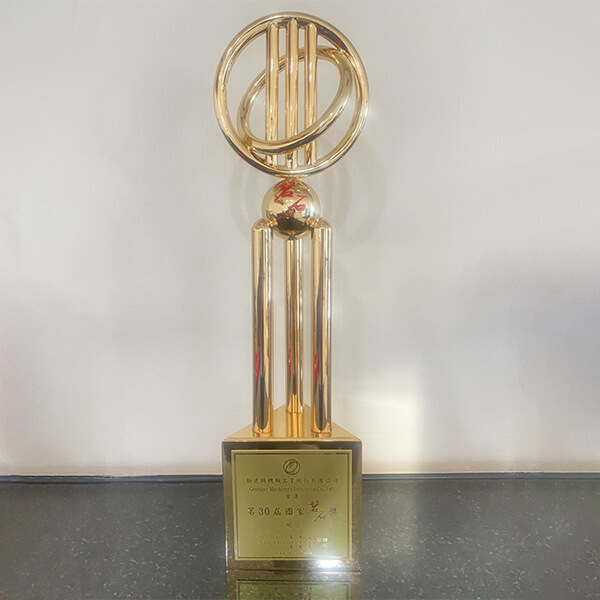 30th National Award